Reaching people, maximising potential
Identify your goals & help to achieve them
At Maxxicare Ltd, we believe that information and education are the key to evolution therefore, we make sure that we equip our staff with the latest, up to date knowledge of contemporary issues (Covid-19), mental health issues and dementia within Health and Social Sector.
Training  is a crucial aspect to the delivery of health and social care as it reduces human rights violations during health service delivery and increase access to universal health coverage.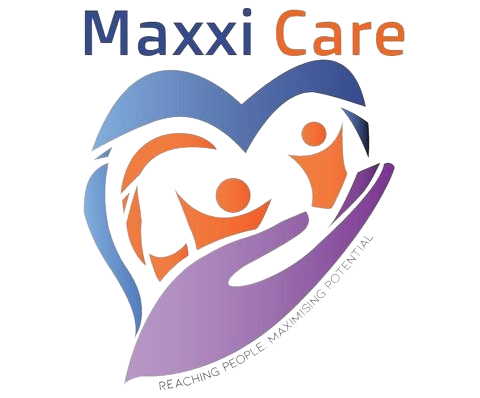 LET US HELP YOU GROW YOUR SKILLS!
Our skilled professionals are here to help you every step of the way. Making your life better is our priority. We continually work to ensure that care workers training and education are embedded in shared-decision-making skills in accordance with skills for care common induction, to ensure that appropriate approach is always taken when supporting clients with wide range of disabilities, illness and vulnerabilities in the care setting allocated. 
NCFE Functional skills in Mathematics and English Level 1-3 and Level 1-2
NCFE functional skills Information, communication and Technology (ICT) at Level Entry 1-3 and Level 1-2

We provide Level 1 – 2 Manual Handling Training Course, which is aimed at those who carry out manual handling at work, introducing candidates to the risks of manual handling and the controls available. Most carers spend a significant amount of time moving equipment, laundry, catering, supplies, or waste, as well as assisting service users in mobility issues.
Poor manual handling techniques can result in:
Acquired back pain and musculoskeletal disorders which may make it difficult to work.
Accidents in moving and handling can injure both the person being moved and their carer.
The person being moved experiences discomfort and a loss of dignity.
Learning outcomes
Identify any complications associated with manual handling.
Identify what can be expected from a manual handling assessment.
Avoid or reduce the risk of injury due to manual handling.
Maxxicare Ltd, we provide health and social care workers with training in health and safety.
In all workplaces, regardless of job role or industry, a thorough understanding of health and safety is required. It ensures that you understand the most common health and safety risks in your workplace, as well as the necessary control measures to keep you safe.
This course will educate on, but not limited to, the benefits of health and safety, main causes of workplace ill-health and accidents, and factors that impact on health and safety.
Why is this training important?
This qualification introduces our staff to the hazards and risks that can be met in their care delivery.
Outlines what to expect from a manual handling assessment.
It enables our staff to contribute to the development of safer manual handling methods and tasks in their respective settings.
We also provide a short course on infection control for all our staff. The course Infection Control training is suitable for nurses, carers, support workers, and any other health and social care personnel.
Our infection control training course outlines the importance of understanding the standard precautions to infection control, how an infection spreads and who is at risk. All these are aimed at reducing the impact of an outbreak.
Why is this training important?
Increases infection control knowledge, and our staff gains a better understanding of infection control in the healthcare sector.
Infection Control training can protect staff and service users from pathogens and aid in the control and prevention of pathogen spread.
Maxxicare Ltd offers a short first aid course that will provide you with basic life-saving first aid skills as well as an understanding of workplace health and safety regulations. The course will also teach you how to handle a variety of specific work-related situations.
Why is this training important?
Our staff will be better equipped to assess any incidents that require first aid assistance.
Provision of basic life-saving skills can be the difference between life and death.
To recognise any deviation in a service user's health and wellbeing.
This course will provide you with the knowledge and skills to help protect not only those for whom you are directly responsible, but also everyone with whom you come into contact while carrying out your duties.
It is everyone's responsibility to protect vulnerable people from harm. Ignorance or acceptance of bad practise is abuse and thereby unacceptable. This course educates on proper procedure for reporting safeguarding concerns so they can be addressed quickly and effectively.
This course is aimed at all staff throughout the health and social care sector.  In particular, All staff working in health and care settings and all practitioners that have regular contact with patients, their families or carers, or the public are expected to participate in this course.
Why is this training important?
This course introduces our staff to the term "safeguarding adults," the factors that contribute to adult abuse and neglect (including radicalisation), and how to keep adults safe.
It allows carers to recognize the significance of sharing information with appropriate agencies and keeping accurate, complete, and up-to-date records.
True to our values, it increases an understanding in the significance of dignity, respect, and person-centred care in a healthcare setting, as well as how these values can be promoted or undermined.
If you are interested in taking up any of our courses on offer please do not hesitate to contact us.